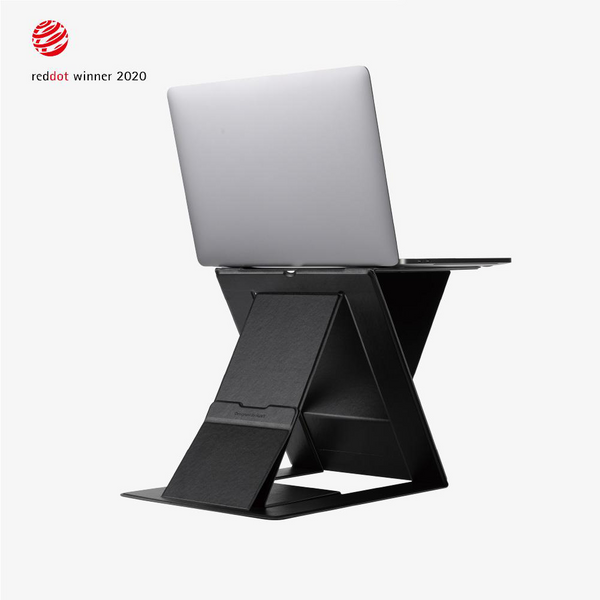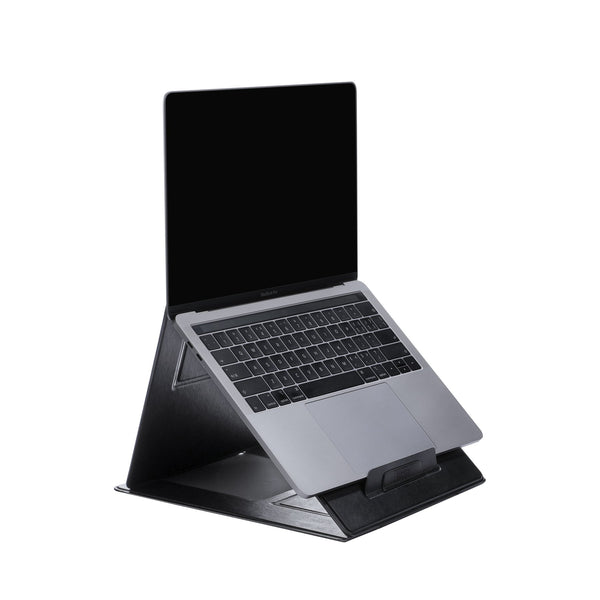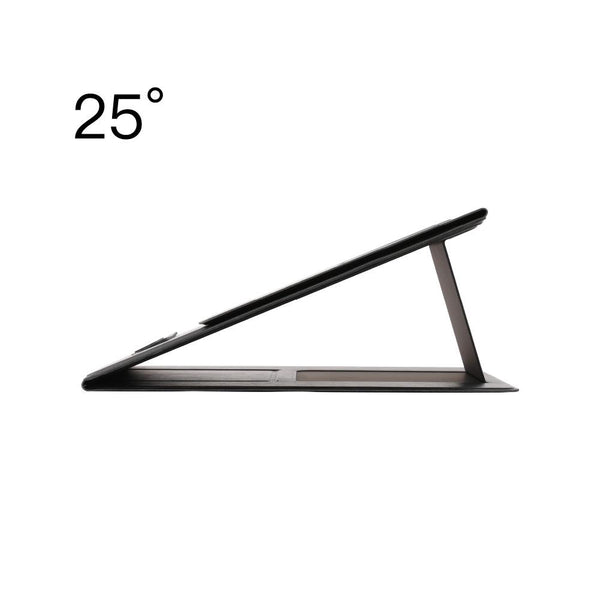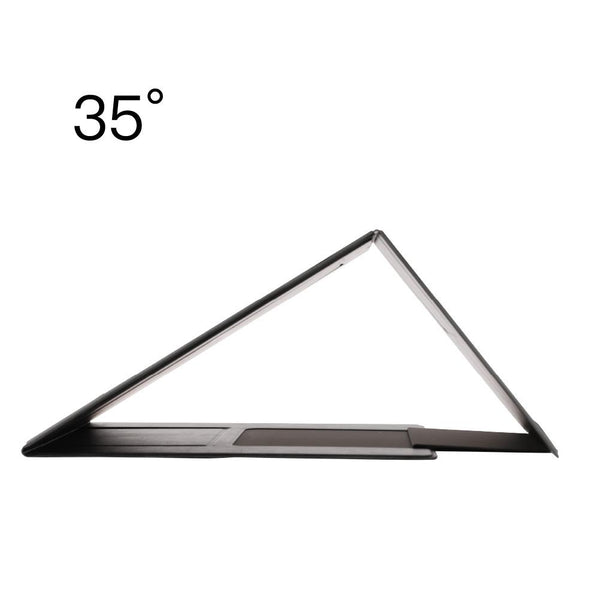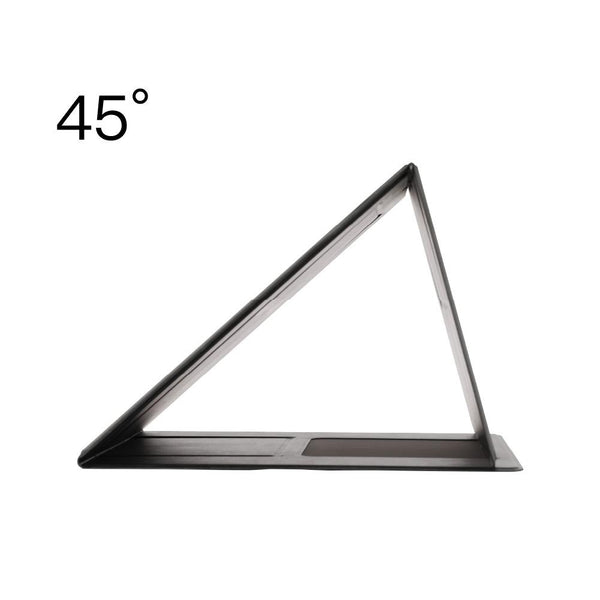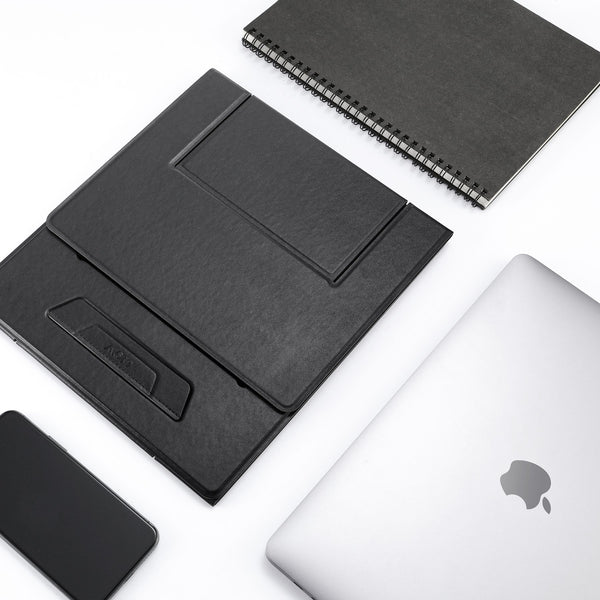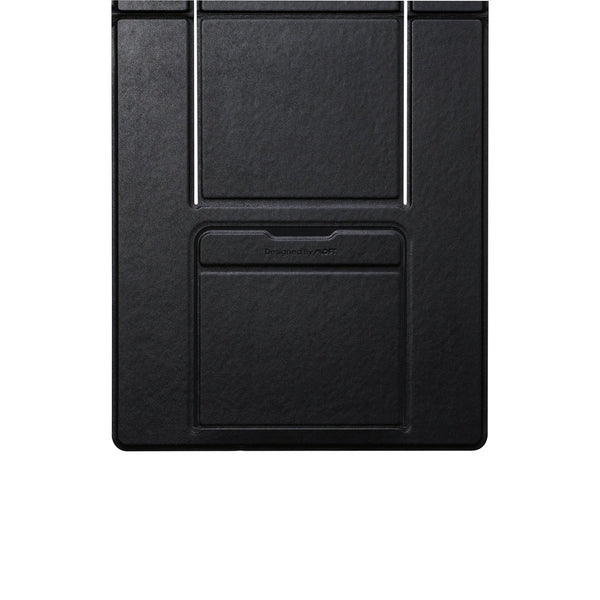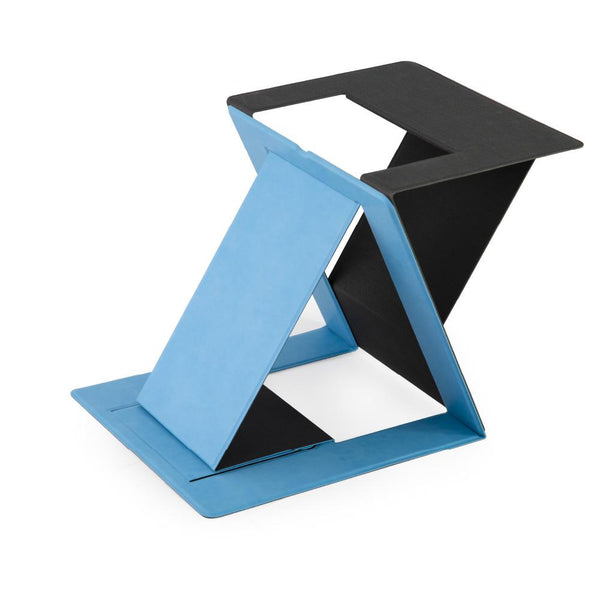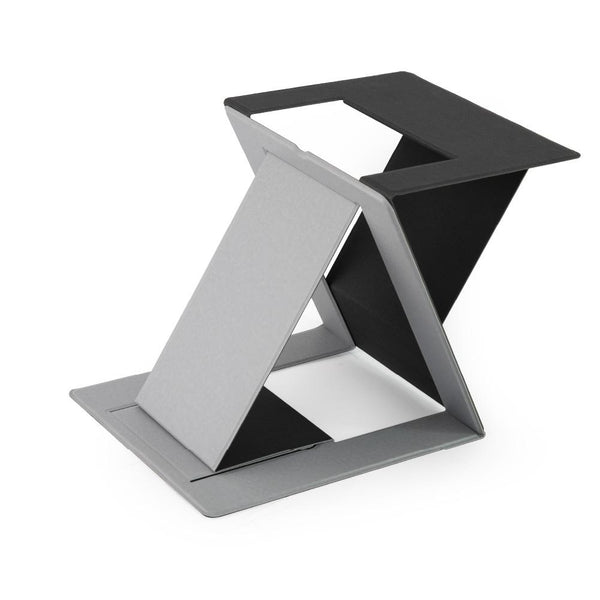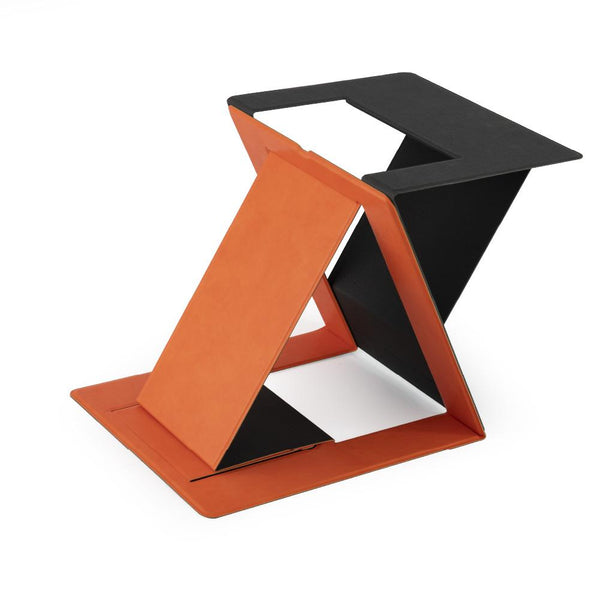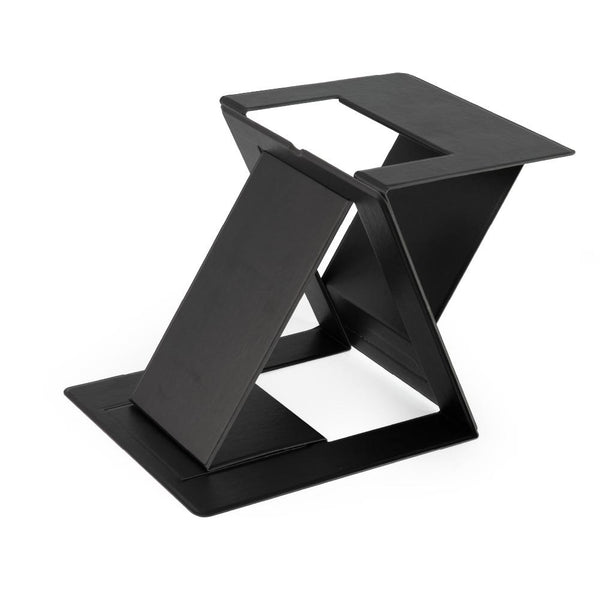 MOFT Z Stand
Say goodbye to slouching wherever you set up your office for the day, with the 5-in-1 laptop desk that gets you off your bum and on your feet in seconds. Great for your mind and even better for your body.
Why you'll love it
Break bad habits
With three adjustable angles when you're sat down, there'll be no more hunching over your laptop. And when you want to be upstanding, unfold the desk instantly with zero tools and give your back a break for a bit. 
Sit right
Switch between three angles for better posture throughout the day. 25° is best for natural typing, 45° is good when you're using an external keyboard, and 60° is great for video calls or watching films. 
Zero bulkiness
Most sit-stand laptop desks are anything but portable. But this is lightweight, as thin as a thin book, and folds away neatly for an uncluttered workspace. Plus, when you're done for the day, it slots straight into your backpack.
Slim but strong
The triangular base and tough fibreglass panels make the laptop desk as durable as it is flexible. It holds up to 22lbs in weight too – sturdy whether you're sat bashing away at the keyboard, or typing in the air. 
A touch of quality
The ultra-premium material not only makes the whole thing feel solid, but the smooth, soft-touch PU material gives your hands and wrists maximum comfort even if you're putting a full shift in.  
Got your back
If something strange happens and there's an issue with your laptop desk, you have a 3-month quality guarantee. And if you need to speak to us about anything, our multinational team of friendly humans are ready to help.

What laptops does it hold?
The MOFT Z Sit-Stand Laptop Desk comfortably supports all sizes of laptops.
Sizes and stuff
Dimensions when flat: Height: 279mm x Width: 238mm x Thickness: 12mm 
Viewing angles: It tilts your laptop at 25°, 45° and 60°
Weight: 890g or 31.4oz
Material: Hardwearing PU and fibreglass
Available in 4 colours: Black, orange, blue and grey
Oh, and just so you know: The colour in the photos may appear a bit different to real life due to the lighting used during the photo shoot or your monitor's display.