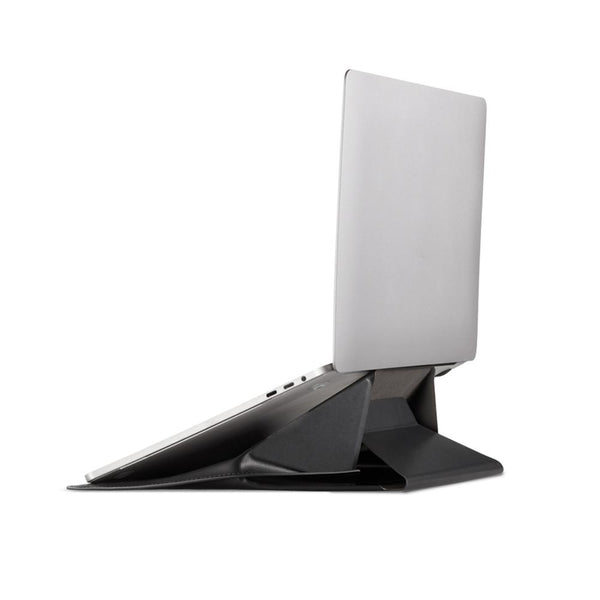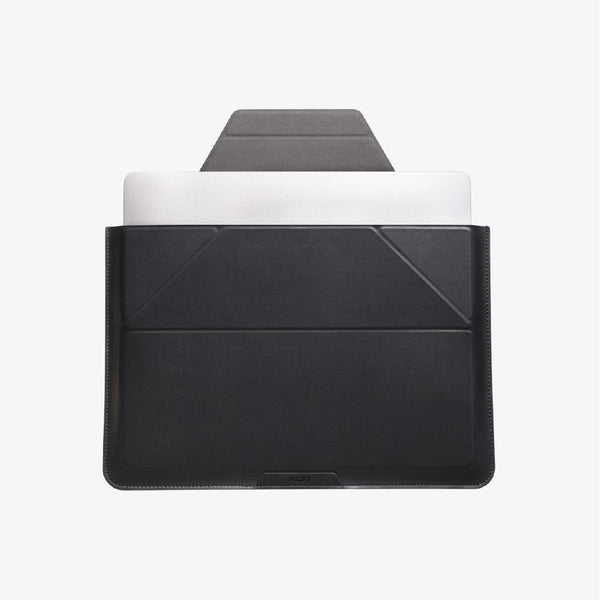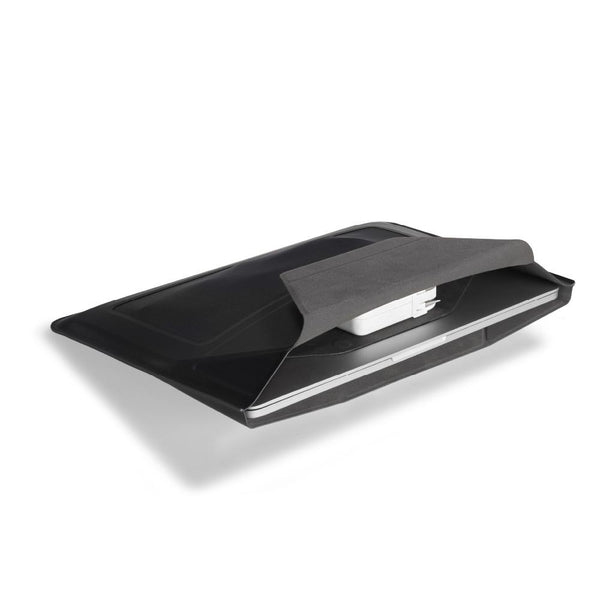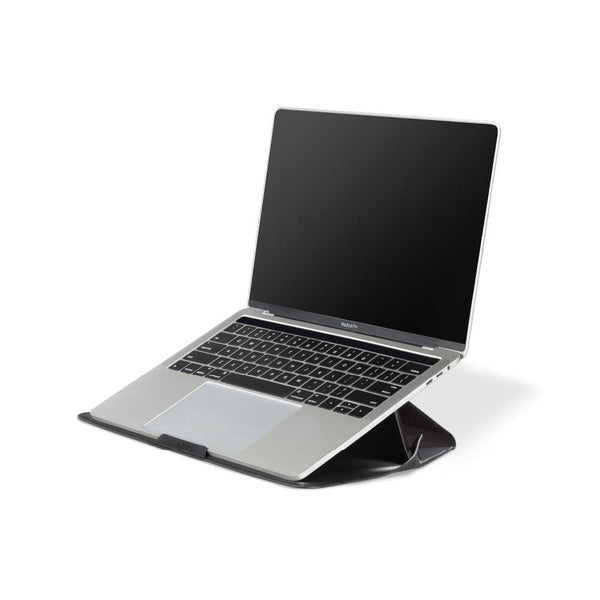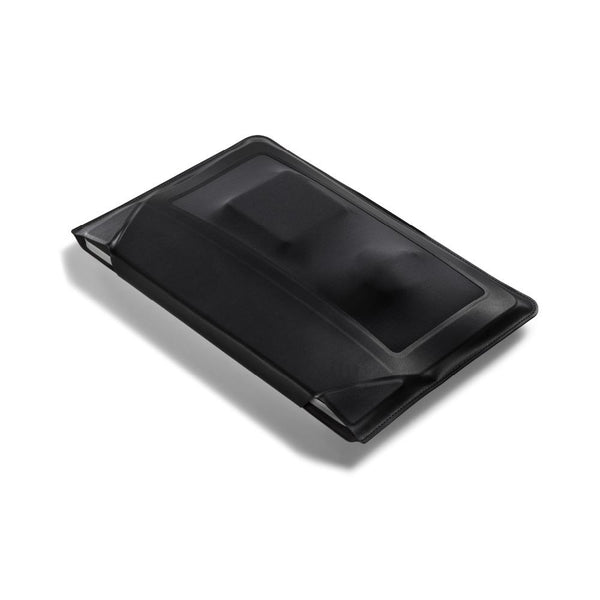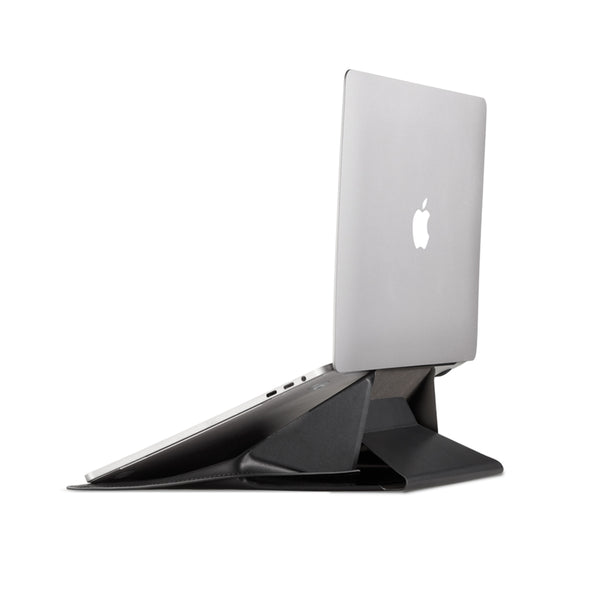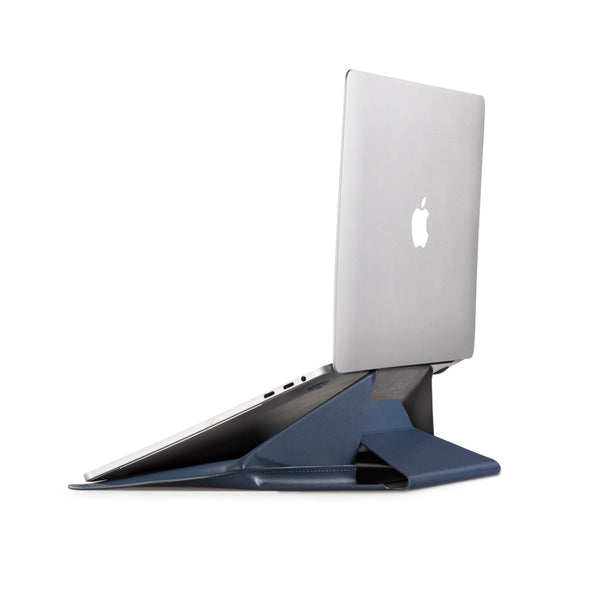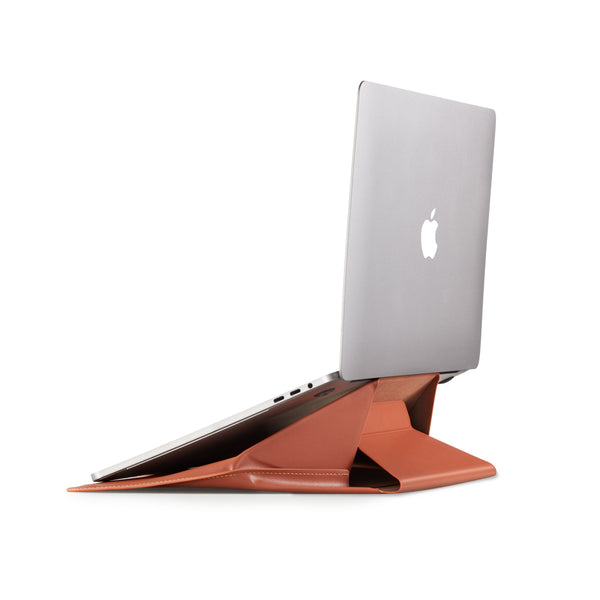 MOFT Carry Sleeve

Be ready for work or play on the move, with the laptop storage case and stand in one. It's your office in a sleeve, built for the workplaces of tomorrow, wherever your daily adventures take you.


Why you'll love it
Fantastic 4-in-1
No one-trick pony here. You get the scratchproof safety of a sleeve, the posture-pleasing convenience of a laptop stand, the portability of a storage case, and a premium look that makes you look the business on the go.
Self-raising
The sleeve instantly and magically transforms into a laptop stand, with 15° and 25° angles that put less strain on your neck and shoulders because you don't need to hunch over your device and look down at your screen as much.
Slight but strong
It might only be lightweight, but the MOFT Carry Sleeve can hold up to 22lb – more than enough to stay sturdy when you're bashing away at the keyboard on your laptop.
Hard as nails
Thanks to the carry sleeve's scratch resistance, water-resistance and shock-resistance, your expensive laptop, accessories and any files you're carrying are safe and sound even if you get into a scrape.
Loads of room
Most laptop sleeves conveniently forget that you need a power pack. Not MOFT! The built-in expandable neoprene storage pouch keeps all your bits together, including your charger, cables and any other accessories. There's a slot for cards too.
Got your back
If disaster somehow strikes and there's an issue with your carry sleeve, you have a 3-month quality guarantee. And if you need to speak to us about anything, our multinational team of friendly humans are ready to help.
What laptops does it hold?
The MOFT Carry Sleeve comfortably fits laptops with screen sizes between 11" and 16".


Sizes and stuff
Viewing angles: It tilts your laptop 15° and 25°
Material: Hardwearing, high-grade PU fabric and fibreglass
Available in 4 colours: Black, Oxford Blue and Sienna Brown
Available in 3 sizes: 13", 13.3", 16"

13" Dimensions: Height: 240mm X Width: 340mm x Thickness: 7mm
13" Weight: 285g
13.3" Dimensions: Height: 230mm x Width: 325mm x Thickness: 17mm
13.3" Weight: 315g
16" Dimensions: Height: 250mm x Width: 360mm x Thickness: 17mm
16" Weight: 370g
Oh, and just so you know: The colour in the photos might be a tiny bit different to real life because of the lighting used during the photo shoot, or your monitor's display