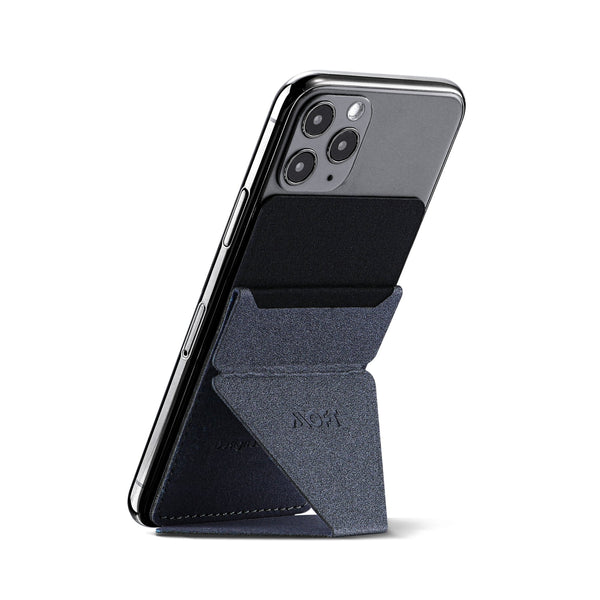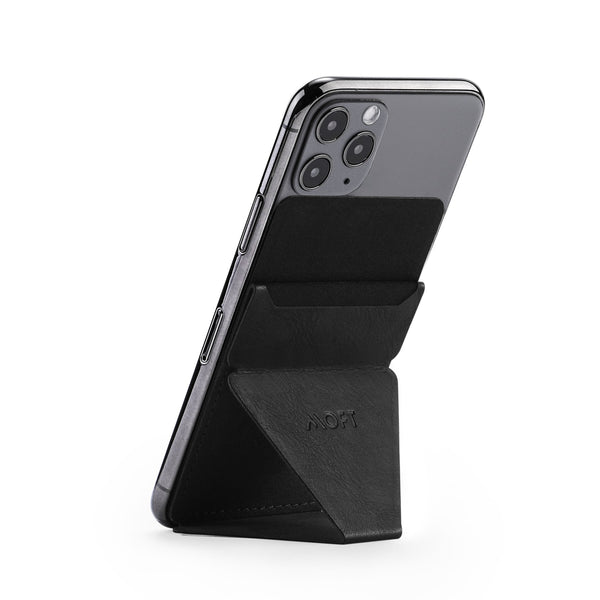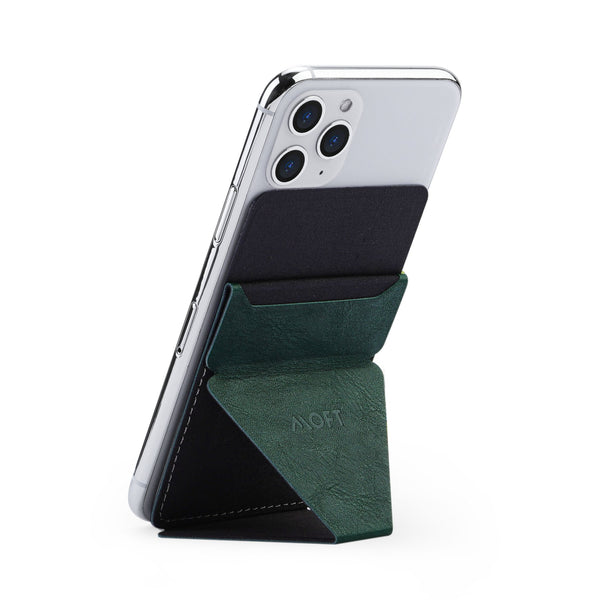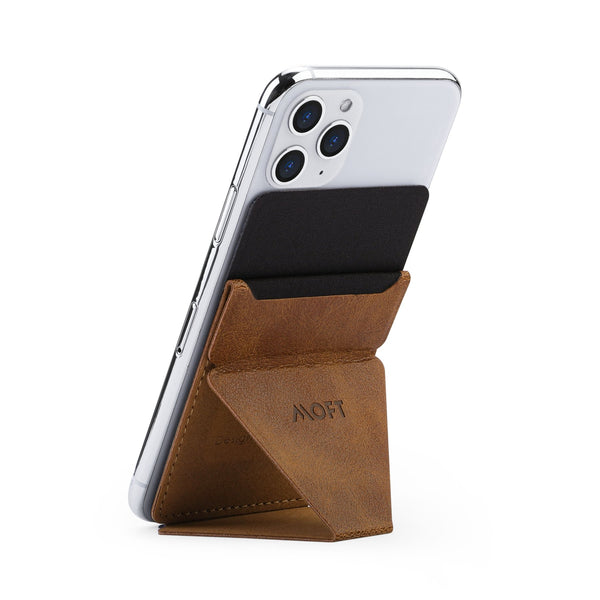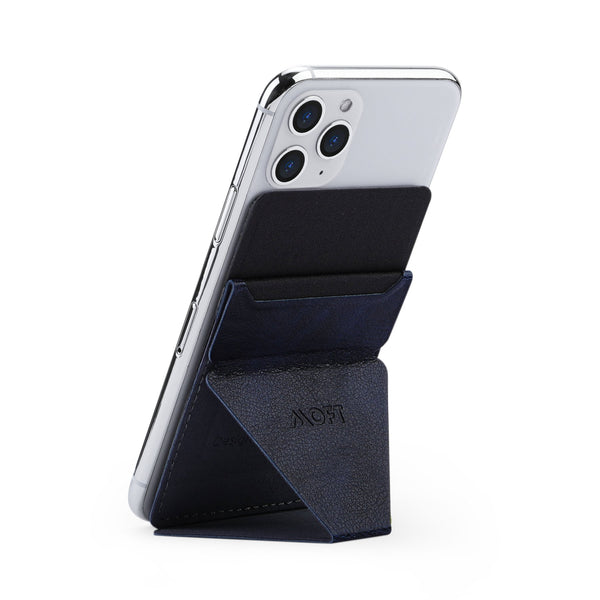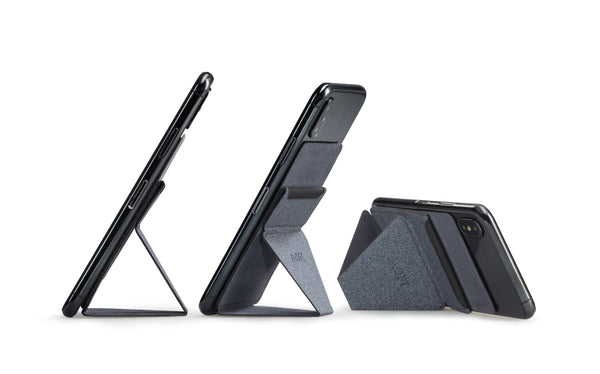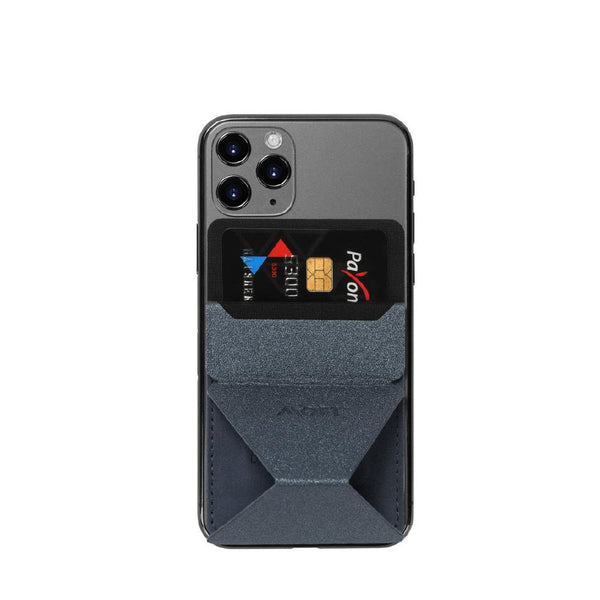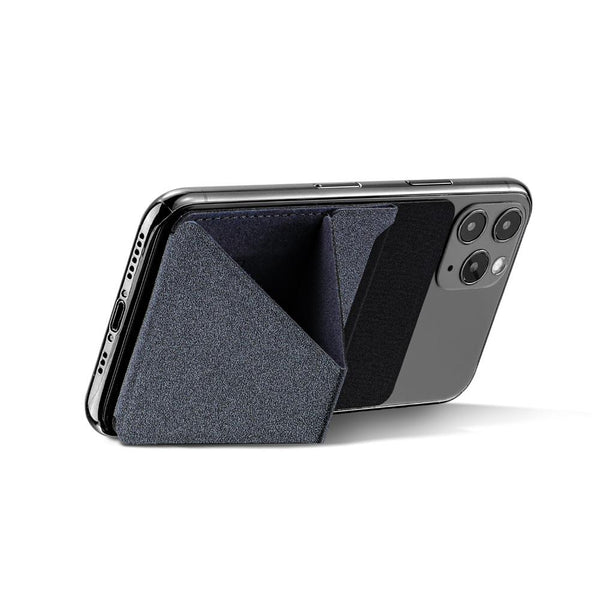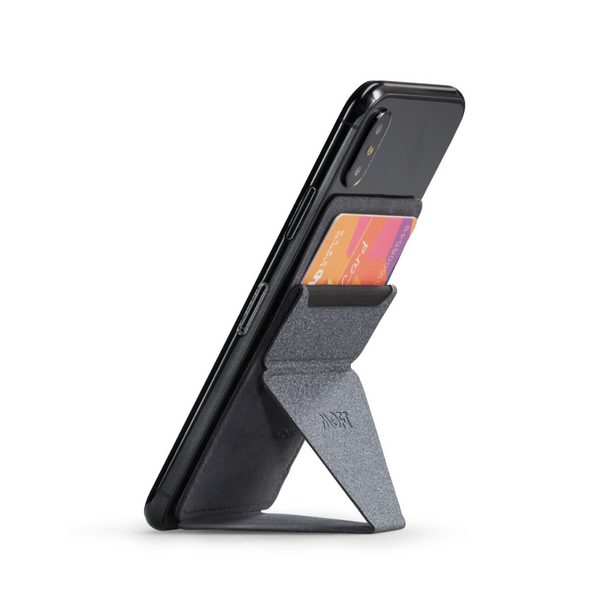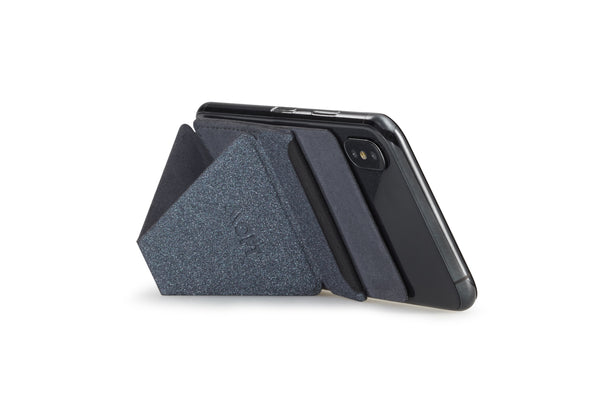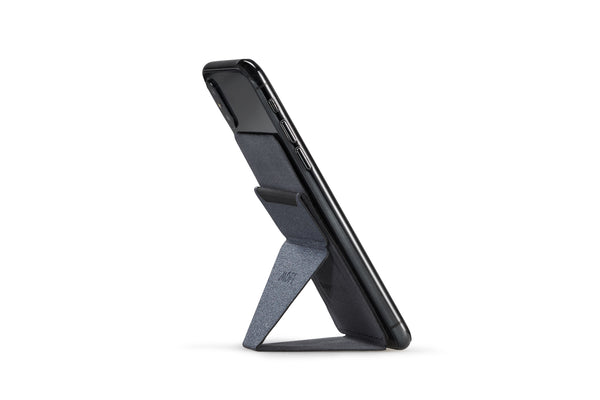 MOFT X Phone Stand
Prop your phone up anywhere with the nearly-invisible stand that folds out from the back of your mobile for hands-free working, watching and chatting. It gives you a better grip and stores up to three cards too.
Why you'll love it
Barely noticeable
At only 5mm thin and just 1oz in weight, the stand fuses to your phone like it's not even there. So it's really comfy to carry around and adds hardly any extra thickness in your pocket on the go.
Better looking
Look mum, no hands! The stand folds out easily to prop your phone up 60° vertically or 40° horizontally, so watching videos, video chatting or one-handed browsing is a breeze, wherever you are.
Get a grip
MOFT X Phone Stand isn't just a stand – it gives you something to hold on to. So you can take selfies and text one-handed without worrying that your phone's going to slip out of your hand.
A wallet too
The stand has room for your driving license, your bank card and your business card, so you can travel that extra bit lighter. There's RF-ID protection too, so you don't have to worry about being scammed. 
Very clingy
The clever adhesive means you can attach and detach MOFT from your phone without leaving any blemishes on the surface. And you can reattach it again and again without losing any stickiness.
Got your back
If the unheard-of happens and you have a problem with your phone stand, you have a 3-month quality guarantee. And if you need to speak to us about anything, our team of friendly humans are ready to help.
What phones does it hold?
The MOFT X Phone Stand comfortably supports phones with screen sizes from 4.7" and above, whether it's Apple or Samsung. 
The stand is specially designed to stick directly to the back of your phone, but it will also stick to cases made from wood, Thermopolyurethane (TPU) or Polycarbonate (PC). It won't stick to silicone phone cases.
Make sure there are no lenses, sensors, grilles or other attachments attached to your phone – they only get in the way.
If you're looking for our non-adhesive option check out our Snap-on phone stand made for the iPhone 12 and beyond.
Sizes and stuff
Dimensions when flat: Length: 105mm x Width: 64mm x Thickness: 4.7mm
What makes it stick: Special removable adhesive
Viewing angles: It tilts your phone 60° in portrait mode, and 40° in landscape mode
Weight: 29g or 1oz
Weather resistance: The adhesive works best between -20°C and -65°C (-4°F and 149°F), so you're all good unless you're heading to the south pole or a bit closer to the sun.
Material: Hardwearing PU and fibreglass, removable glue, a metal plate, a magnet and microfibre
Please note: The MOFT X is great for all phones, both Apple and Android, however is not compatible with the iPhone 12 or 13 minis. 
Oh, and just so you know: The colour in the photos may appear a bit different to real life due to the lighting used during the photoshoot or your monitor's display.